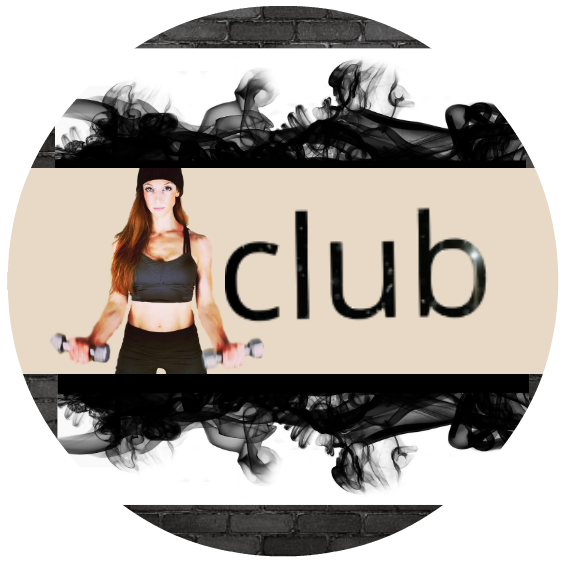 For the busy woman with the ultimate goal.
The TrainingLife club is your next level solution for continued ass-kickery.
This exclusive membership is only for those women ready to UP-LEVEL their lives in every way. 
Apply here to up-level your health and fitness in every way:
Crazy-Hot Shape.
Next-Level Nutrition.
A Community of Kick Ass Women.
A Coach Going Above & Beyond For Your Success.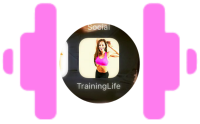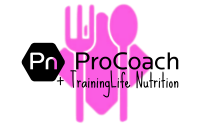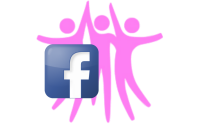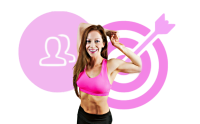 Workouts:
Workouts are Next-Level
Delivered through the TrainingLife Portal and App
Periodized for Continuous Progress
At-home: Dumbbells and Resistance Bands required
Group Challenges and Retreats
Watch the Portal & App Tutorial:
Personalized Nutrition:
Based on your goals, body type, and activity
Delivered through ProCoach – Precision Nutrition's WORLD FAMOUS software

Click HERE to learn all about this guaranteed nutrition method and the success of clients who go through it
Coached one-on-one by Krista

Develop habits and a bulletproof mindset that helps in ALL areas of life
Track all your progress through the TrainingLife App
Watch the ProCoach intro video:
Community:
Join the EXCLUSIVE TrainingLife Club online community of women just like you who are absolutely CRUSHING their fitness goals while parenting/working/saving the universe
Questions answered, victories celebrated, everything shared – this is your safe space
Heather chats TrainingLife Club:
Coaching:
Krista is available to you 24/7
Questions, support, clarification, and modifications anytime
Adaptable to unique situations
Live Streams, goal setting, and inspiration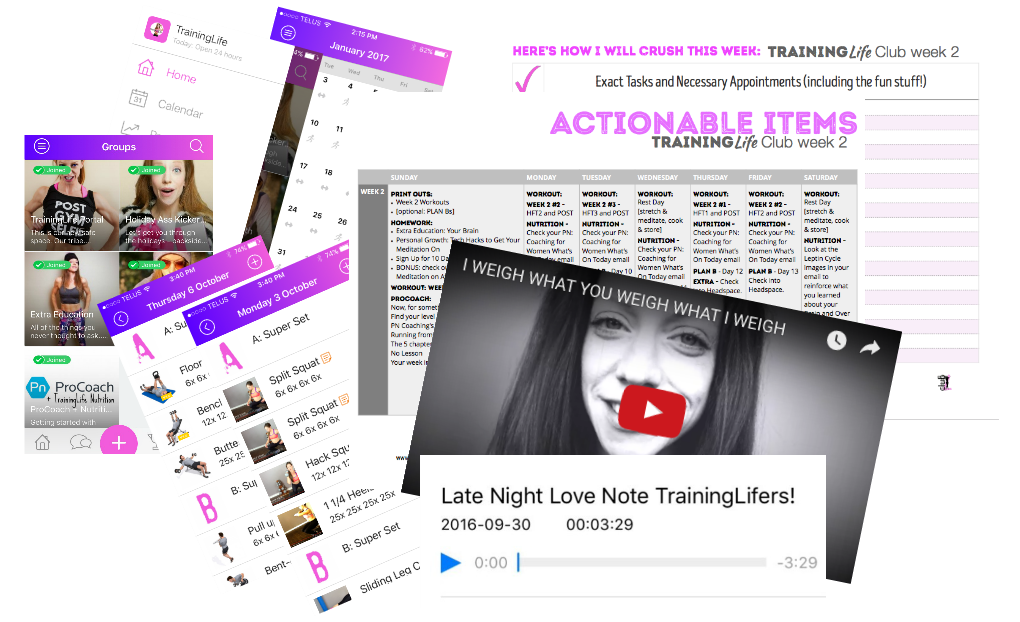 You Receive:
A weekly email describing the workout expectation + your BONUS extra education and personal growth topics of the week
A suggested schedule for when to do which workout, when to rest, and when to bone-up on the BONUS content
A daily email with your workout reminder + exciting news, group challenges, and shout-outs
Workouts and Nutrition automatically updated on your app for convenient access and videos

Programs open monthly

Beginners start with the TrainingLife 28 Day Transformation (automatically discounted with on-going membership)

Intermediate-Advanced start into the TrainingLife Club Lifestyle Mentorship program directly

Discounts for early registration only

Special challenges? Email info@traininglifeonline.com for Customized membership info – all Club bonuses included + personalized programming on your app to suit your needs.
Apply here to up-level your health and fitness in every way: