Pn1•PTS•ActiveAgingCertified
Guess what I also am?
Busy.Flawed.Worried.Grateful.Questioning.
Working On It.

like I said.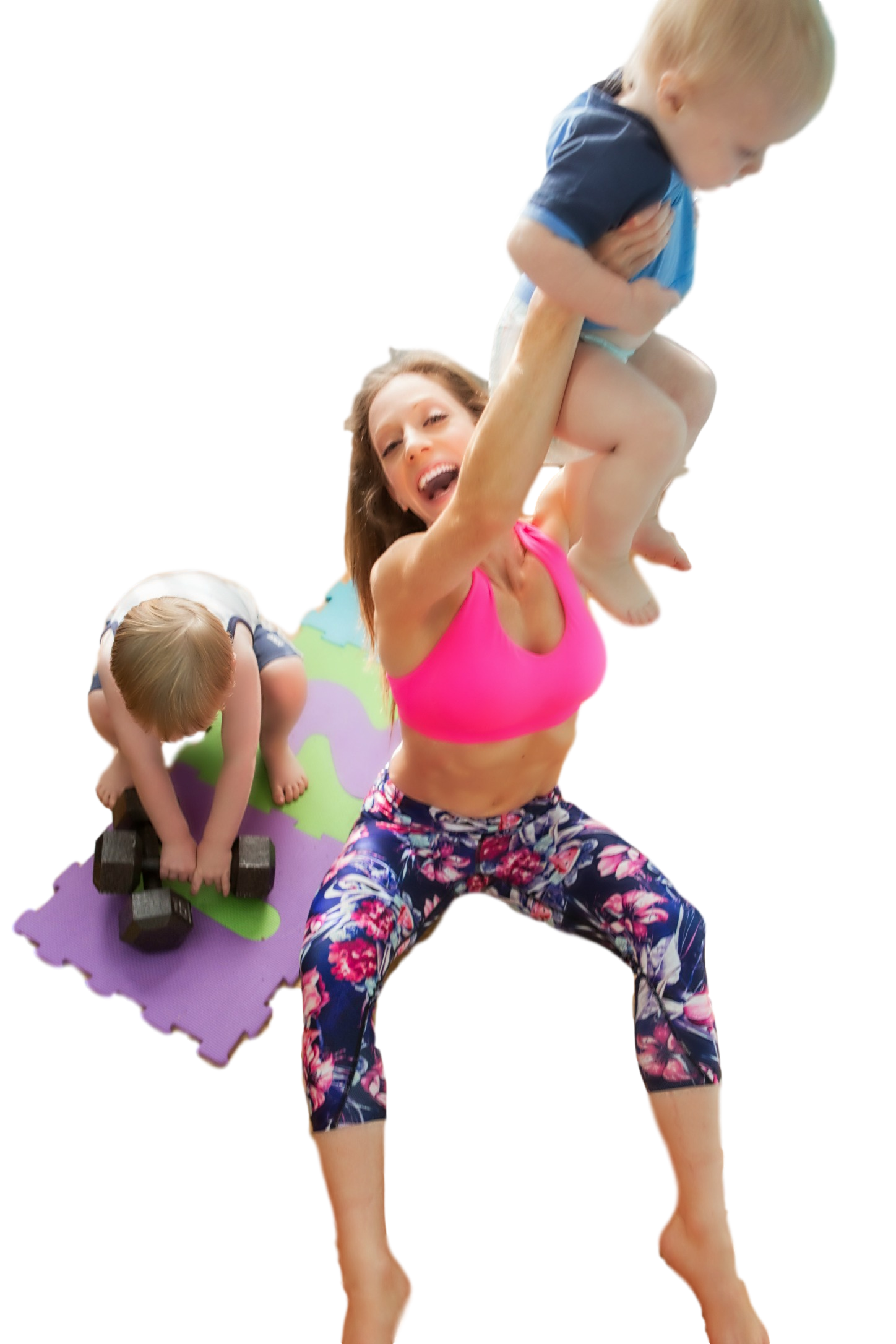 I was always an athlete. A fierce competitor. Until I went away to school. Wow. Who knew getting out of shape could happen so fast? The one thing I had on my side was a crazy determination to get back into shape – and fast. The worst thing was? I didn't know where to start. I vegetarian-ed, I non-fatted, I ran and ran and ran. Then? I met a wonderful (extremely talented) trainer and within months of starting to lift heavy things I was strong and curvy all over again.
And that is what I have pursued ever since. I became a trainer myself in 2008 and have mentored under, trained with, and worked for some of the BEST and most respected coaches in the business. I got tired of the mixed messages raining down under the nutrition umbrella so I got myself certified by Precision Nutrition – one of the most- if not THE most – comprehensive and actionable nutrition programs out there.
I've trained clients for big gyms, within my own studio, and in exclusive private gyms and the work with countless clients has been an amazing experience – but here's the thing: even me – when faced with a demanding work load – even IN the fitness environment, found it tough to maintain my fitness regimen. Then I went and did the ultimate destroyer of fitness.. I HAD BABIES.
I took a look around, and started listening to what women were saying to me. I was getting messages asking what they can do to get in shape because a gym was out of the question, because time was an issue, because finances were a issue, because THEY DIDN'T KNOW WHERE TO START and they were sinking.
I know that feeling. And I've been blessed to have encountered some truly inspirational people in those moments in the past. But there is a hole in the industry that's leaving busy women uncatered to. It's not ALL about the workout and the meal plan. MANY coaches are brilliant at designing great programs – but what happens if you simply can't implement it 110% everyday?
TrainingLife came from me getting tired of seeing women get defeated because they can't DO the typical program. It's what I wish I had laid out for me after my second baby came and I was too tired and too baby-brained to help myself. This program is REAL. It's adaptive. It has all the elements of a fabulous 'typical' program for the days you are able to KILL IT. And it has all the elements you need if the chaos takes over and you need a break.
Fitness should be AWESOME. It should feel so frigging GOOD – even when it's hard. You should never feel guilty or incapable. This is about being strong and fit for LIFE – which means if something gets in your way today? CLEAN SLATE LADY. Squeeze your butt a few more times today and give yourself a break. It'll come. I know this from experience. And now, I just want to guide you.
Interested in working together?
Book Your Complimentary Discovery Call Today!