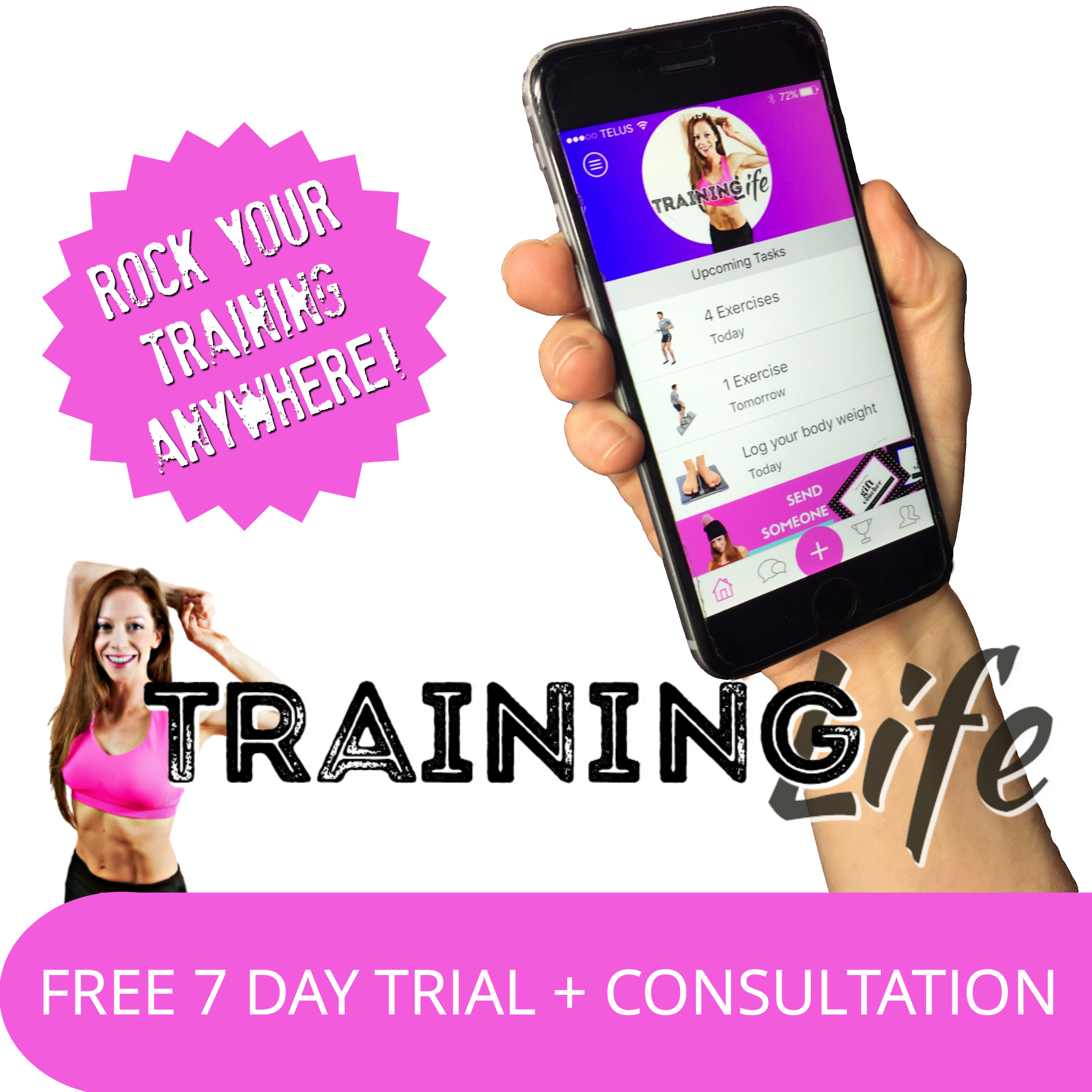 Here's what's included in your FREE 7-day trial:
3 sample workouts showing you both Krista's videos and exercise animations, an example nutrition plan and ability to track your food intake, access to the community portal, access to track your progress to your chosen goal, and ability to connect fitness devices.
Once you've signed up and filled out your consult form, watch for an invite to complete your registration and download the iOS or Android app. Krista will be in contact ASAP to make sure you are comfortably on your way! Be sure to check your junk mail if you don't see your communication within 24 hours.